Is your business ready for the 2020s?
The twenties are here! New technologies, urgent global issues, and a move back to our local communities will bring both new opportunities as well as threats to high street businesses over the coming years. If we want the high street to flourish in the next decade, we need to make sure independent business owners don't get left behind.
You can find out how well prepared your business is to achieve its potential in 2020 by taking our High Street Health Check survey.
With good foundations in place, these top 5 trends and predictions for 2020 will be sure to set your business ahead of the rest! 
1. Conscious consumers will spend extra time, effort and money on finding and supporting ethical brands
Climate change is a serious issue, and consumers are becoming more aware of the impact their habits make on the environment. As carbon footprints, working conditions and labour standards are exposed, consumers are going out of their way to make ethical choices and support businesses whose morals match their own.
As consumers demand more transparency, businesses who remain opaque will no longer be able to get away with hiding any horrors in their supply chain or taking part in damaging environmental procedures.
Being open with your community can build lasting trust in your business as well as establishing your brand as a forerunner in the movement towards sustainable shopping.
2. Being seen on many channels online will be vitally important for businesses
Omnichannel retail refers to selling products and services across an array of channels, from branded websites, marketplaces and physical stores to social media and ecommerce sites.
Making the most of all channels means that your brand is exposed to more potential customers who can then, if they like, purchase your products and services with less friction than before. Instead of having to physically travel to your shop, or even to find your website, you can now reach them where they are, creating a well-rounded user journey.
One thing to keep in mind with this approach is that no one channel is more or less important than the others. A physical store or showroom is important for customer interaction in order to build trust, a website improves customer convenience and accessibility, and selling across social channels is quick and taps into shopping via recommendations from friends or trusted influencers.
3. Physical shops will have to get experiential to bring people through the doors
With more and more people shopping online, it will become a necessity for businesses to use their physical stores in an exciting way, offering something experiential and entertaining that simply cannot be offered online.
Creating something experiential, such as an interactive display, or hosting workshops and events, will transform the way customers interact with your business whilst creating a buzz around your brand.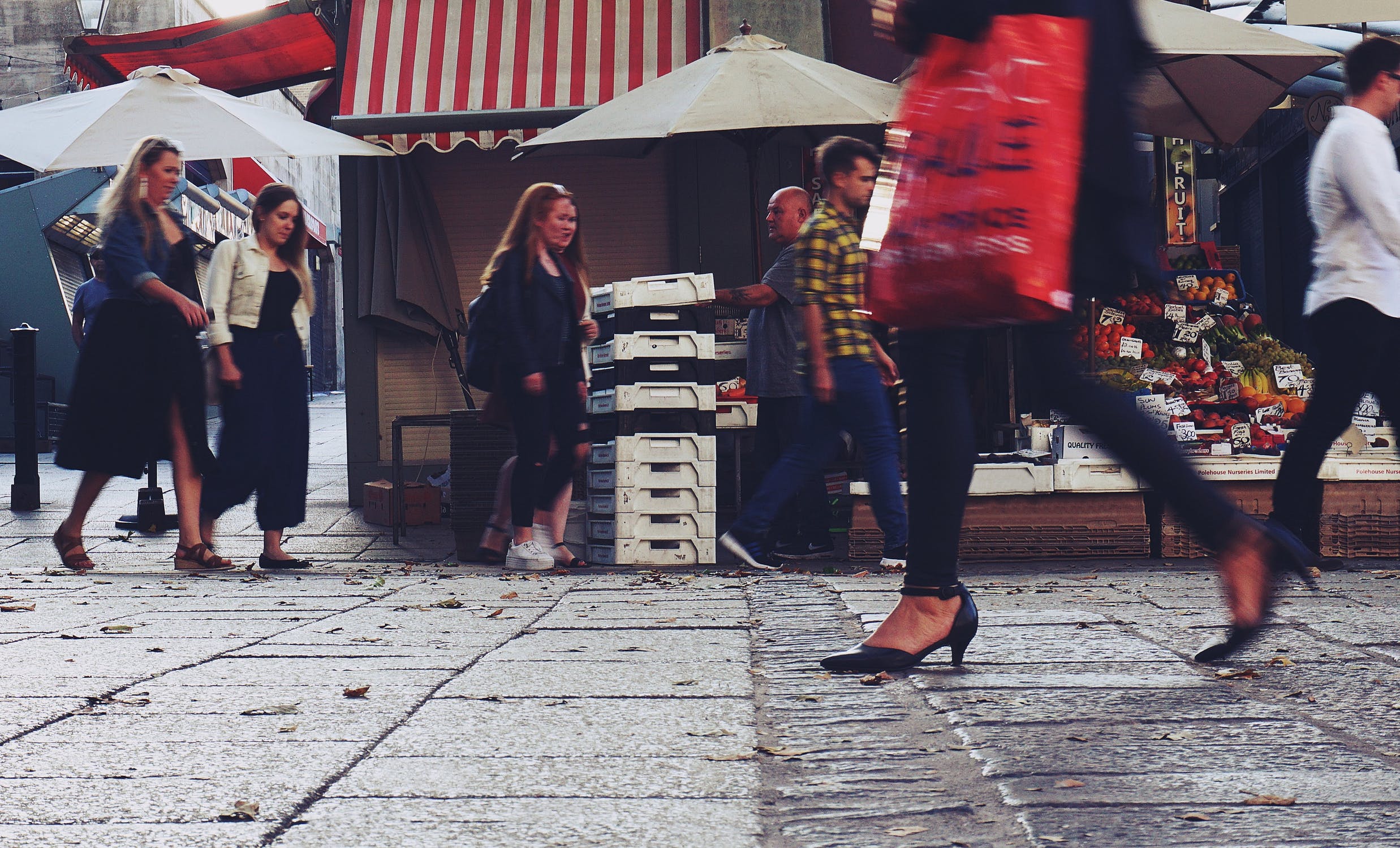 4. Direct shopping via social media will significantly increase sales
As you expand your online presence, it's worth making the most of social media as a shopping channel and not merely as a marketing tool. Creating shoppable posts makes the process of finding and buying your products much easier, with 41% of ecommerce brands using this feature on Instagram in the last year.
Receiving recommendations from trusted people, such as family and friends, is the number one way to sway a new customer when they're deciding whether to shop with you. Now, thanks to social media, many people feel close to influencers – such as celebrities, bloggers and others – and trust their judgement, meaning that consumers are likely to shop directly from social channels when products appear in their feeds.
Partnering with influencers, both well-known and local, can help you reach more consumers in a trusted way. Even using paid media techniques to promote your shoppable products directly to the feeds of your target audience will make a big impact on the reach of your brand!
5. SMS will make a comeback as a new marketing method
Although most people have moved from SMS text messaging to social media channels like Whatsapp, Telegram and Snapchat, the role of SMS messaging is undergoing a revolution.
Sharing updates about product releases, news, or special sales via text message is set to be more effective than emails with a potential 98% open rate. Adding links to those messages makes it even easier for your customers to shop directly from mobile, taking them directly to your ecommerce store with applied promotional codes and suggested favourites. This is much better than emails which have an average open rate of 20%!</p>
You can find out more about each of these trends, as well as 15 other key trends for 2020 and lots of other personalised support by joining Jo at JoinJo.com.
Jo was created by SaveTheHighStreet.org to give everyone on the high street the best chance of achieving their potential.