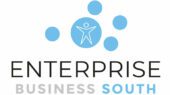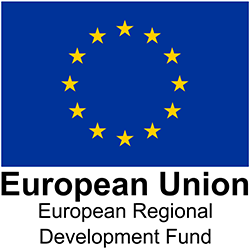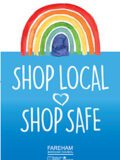 Are you an existing (or new) high street business in Fareham?  Working in Partnership with Enterprise South, we have a unique programme of business support to help you to reopen safely and successfully.
Registrations are NOW OPEN for a limited number of FREE Jo accounts on a first-come first-served basis.  You'll get:
– a FREE business 'Health Check' survey
– weekly updates of ideas and resources
– help with improving your trading, reducing costs and much more
– 'book-a-call' facility for additional 1:1 support
– a personalised Action Plan for your business.

FREE Business Support Programme – Fareham
You can request 1-to-1 calls (or online chat) with an expert mentor 
✓ We'll share new ideas every week, all proven to work for others on the high street
✓ We'll recommend an action plan considering all the things you could be doing to achieve your goals
✓ We'll provide step by step guides and secure exclusive supplier deals to help implement your plan
✓ We'll help you to reduce your costs and increase your footfall 
✓ You'll be invited to webinars about the current challenges businesses are facing and have access to recorded events
✓ You'll be able to access the Jo portal 24/7 – and you'll keep it even after the current programme ends (free of charge).
At SaveTheHighStreet.org, we are passionate about championing diverse, thriving high streets full of successful independents (no matter what size), now and in the future.  We look forward to welcoming you to our community!
Forthcoming FREE Events for Fareham Businesses:
Premises Workshop presented by Roya Croudace, Business Growth Specialist
Thursday 29th April. 8am, 12.30pm & 6pm
All about the People presented by Laura Bowyer, The Affable Partnership
Tuesday 11th May. 6pm
The Customer Experience presented by Roya Croudace, Business Growth Specialist
Thursday 13th May. 8am, 12.30pm & 6pm
Marketing/Customer Acquisition presented by Roya Croudace, Business Growth Specialist
Wednesday 19th May. 8am, 12.30pm & 6pm
Digital Marketing presented by Annelies James, 22midnight
Tuesday 25th May. 8am, 12.30pm & 6pm
Finance Essentials presented by Phil Wright, Director Menzies
Wednesday 26th May 12.30pm
With 24/7 access to the Jo platform we will cover the following themes:
1 – Reopening Safely
2 – Selling in New and Safe Ways
3 – Trading successfully in a Post Covid High Street
4 – Collaborating as a High Street
5 – Planning for the Future.
For enquiries contact hello@savethehighstreet.org.uk