All 124 Debenhams stores shut in 2021, while many are revamping into mixed-use spaces, a high percentage still remain empty.
UK high streets have undergone significant transformation over recent years, with many retailers closing their doors or empty buildings in their wake. One of the most notable examples is the Debenhams closure, having gone from a focal point in urban centres to suddenly closing its doors after 200+ years of trading. What's the future of the high street since Debenhams closure? Here's something that may surprise you, some of the buildings are revitalising communities.
One approach cropping up is repurposing them into mixed-use developments by turning large retail spaces into a combination of residential, commercial and community. A perfect example; where work is underway in Manchester to revamp the Debenhams into a 10-floor shopping arcade with restaurants, a leisure centre, and offices. Similarly, in Carmarthen, Wales, the former Debenhams store will become a "community hub" with a health wellbeing and cultural service venue.  In Bristol, plans are underway to replace the Debenhams in the Bristol Shopping Quarter and turn it into a mixed-use destination with residential, retail and possibly a new cinema up for discussion.
The flagship store on Oxford Street redevelopment prize scheme, awarded to Landlease, prevailed over the favoured Skanska by a sliver and will see the building completely revamped into a new retail and office complex. Plans will also see a new facade and three upper storeys added to the existing building, with outdoor terraces.
The transformation of these iconic buildings is not only providing new and exciting opportunities for communities, but they're also helping to revitalise UK high streets. By repurposing these empty buildings, developers are creating new jobs and breathing new life into these areas. Furthermore, by providing a mix of residential, commercial and community spaces, everyone experiences more vibrant and sustainable communities.
In conclusion, the UK high street is changing; retailers like Debenhams have had to close their doors. Repurposing these iconic buildings into mixed-use developments, leisure destinations, and commercial and office spaces is a positive solution for communities and the UK economy.
We see the repurposing of iconic department stores as a contributing factor to revitalising high streets, and we're excited to see what unfolds for the many repurposed buildings. Here are a few that stand out:
The Debenhams in Manchester city centre will become a mixed-use retail, office and leisure space. The upper floors of the building will be transformed into an office space, while the ground floor will house a retail arcade. AM alpha, rewarded with the redevelopment scheme, plans to "restore Rylands to its former glory in a very sustainable way to help achieve Greater Manchester's 2038 carbon neutrality target', said Stephen Schmidt

, senior vice president at AM alpha.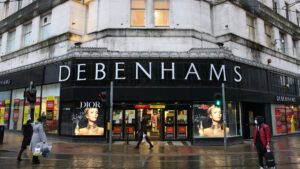 The Debenhams store on Argyle Street in Glasgow will house new offices and include a rooftop restaurant as part of a wider £50m masterplan to revamp the St Enoch Centre. The new shopping centre will feature 1,700 new homes, a four-star hotel, retail shops and community space.

The council stated

, "The Debenhams building is a very important part of Glasgow, and has long been at the heart of the city's thriving retail environment. Sadly, the declining department store market dictates that retention of retail shops on the upper floor levels is not viable.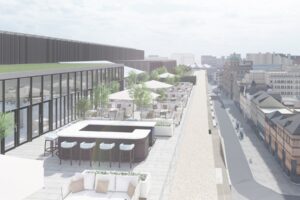 The Debenhams closure in Birmingham Bullring will soon become a 

Marks and Spencer store

 come autumn. M&S plan to offer a "fresh" market-style food hall stocking the full M&S Food range, spacious Clothing, a Home and Beauty department, brand-new M&S cafes and free car parking to make shopping more convenient for customers. The retailer is opening 20 new stores in 2023, including former Debenhams stores. It has also taken the old Debenhams units in Trafford Centre in Manchester, White Rose in Leeds, Lakeside in Essex and Liverpool One.
The top floor of the Debenhams in the Hounslow Treaty Centre has become a dynamic hub with market stalls selling handmade products and a restaurant serving meals curated by refugees to encourage businesses and customers back to the shopping areas. Since the Debenhams closure in 2021, Hounslow council have worked with partners to launch a multi-purpose "hub" called 

The Loft

. The aim is to reinvigorate the town centre and support independent business growth with a programme that helps market traders launch offered by SaveTheHighStreet with the 

JO Accelerator

 made available to traders joining the market.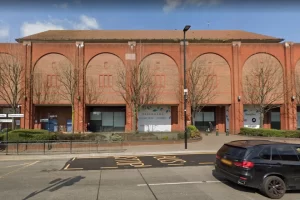 At SavetheHighStreet we're on a mission to revitalise local communities by supporting independent businesses and the places where they launch or grow a business. Our JO platform connects businesses with customers and resources, helping them to thrive in the face of challenges and market conditions affecting high streets. We partner with councils, landlords, asset managers, BIDs and others to generate plans that revitalise towns and shopping centres. Learn more about how SaveTheHighStreet.Org could help transform your shopping or town centre by getting in touch.