Jo is designed to provide personalised, ongoing, expert support that's affordable for all high street businesses.
Today, Jo focuses on developing, implementing and tracking plans that increase footfall and sales, online and in-store.
In the future, we aim to support more and more of your business; from reducing operational costs to opening new locations to managing staff and more.
This post showcases some of Jo's main features.
 You can access Jo from your mobile phone, your laptop, your desktop or any other device.
Members of SaveTheHighStreet.org can join Jo via this link for exclusive benefits including over 50% off the subscription price – JoinJo.com/savethehighstreet
Sign up to Jo takes less than a minute. 
Book a call with your Success Manager, whose job it is to make sure you achieve your goals. 
Chat online with your Success Manager anytime with instant messaging in Jo. 
Define the goal that you want us to help you achieve.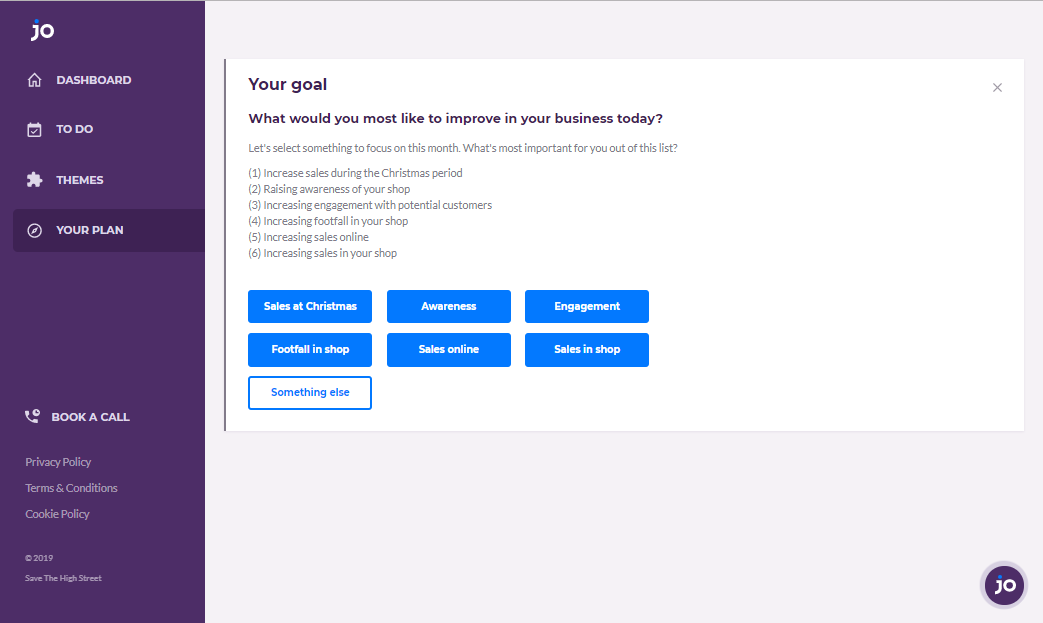 See the different Ideas that relate to your goals. Each Idea represents a growth strategy that has been tested in market. New ideas are currently being added to Jo every week.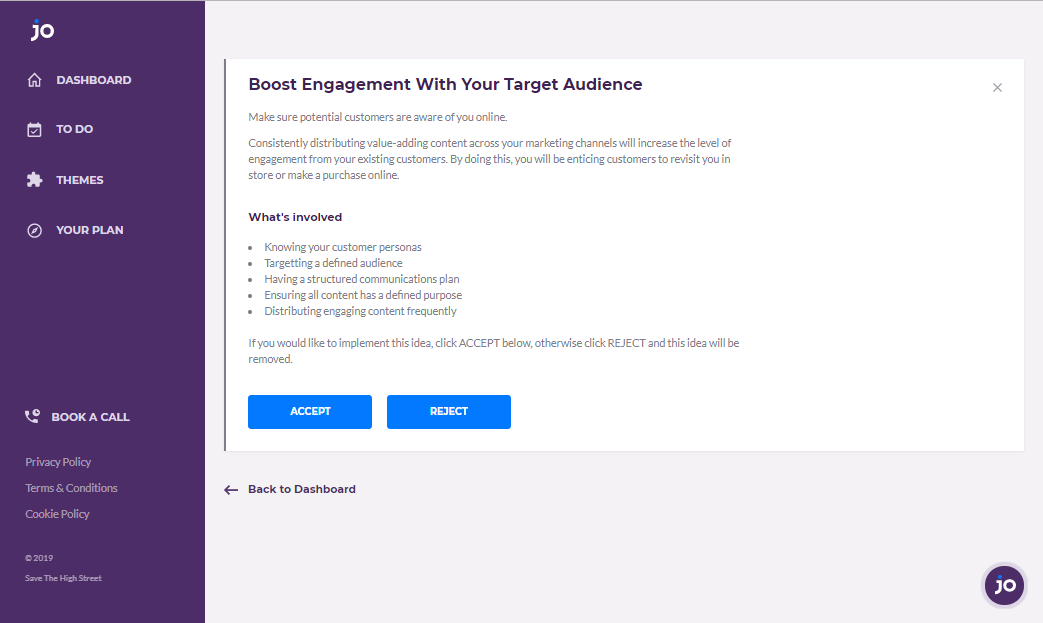 See the individual Actions required to implement any of the Ideas you accept.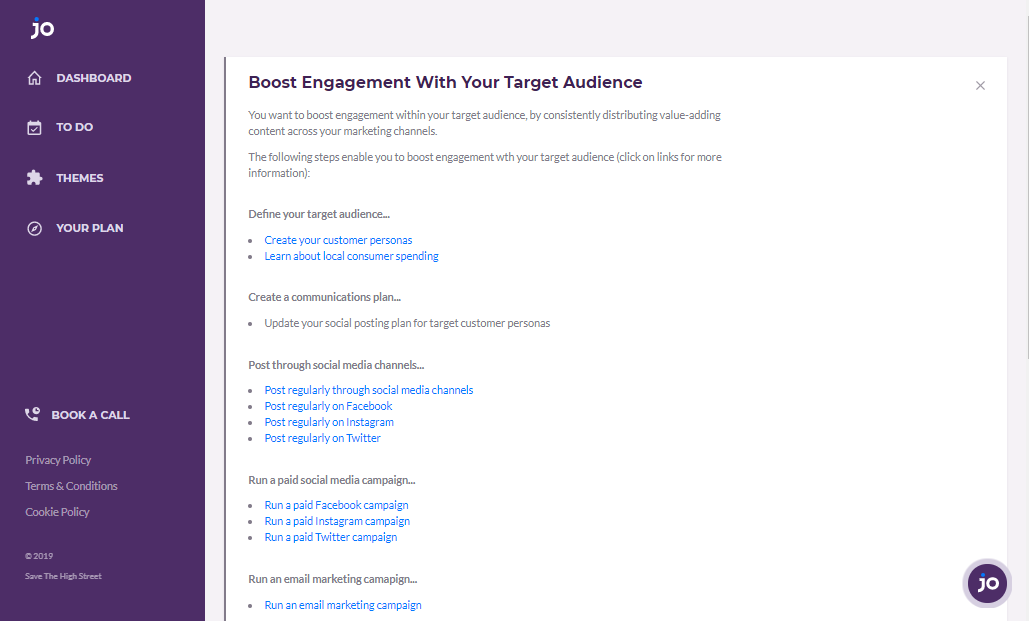 Get access to 'Do It Yourself' guides as well as a breakdown of the benefits and other useful content about each Action.  
Ask Jo to 'Do If For Me' when you want to outsource the implementation for an individual Action or for a whole Idea. You can request quotes and make payment from within Jo.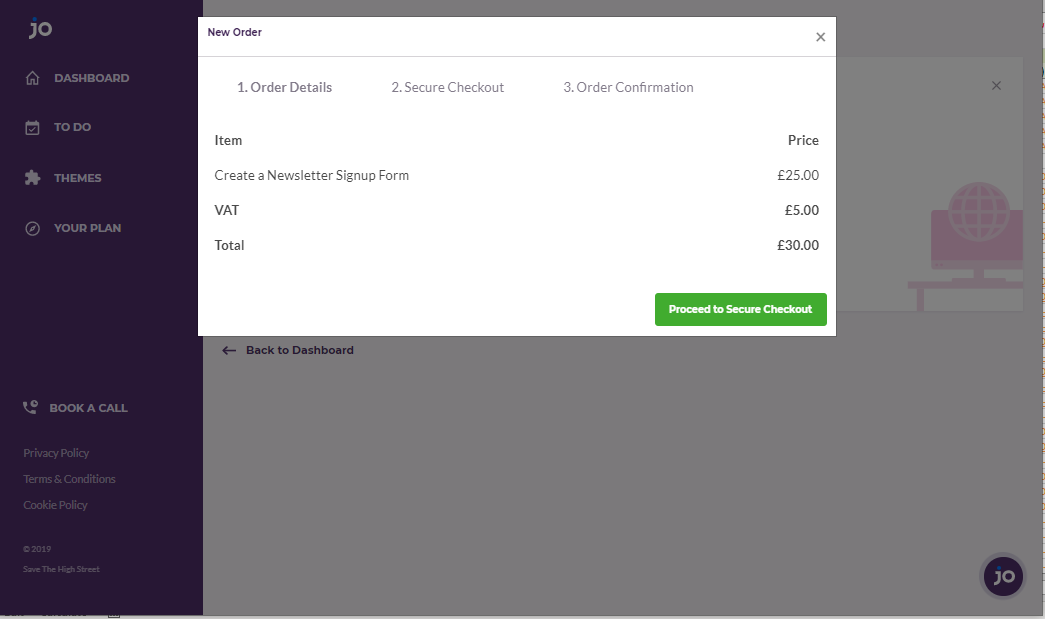 Allow Jo to access information about your business to get more personalised recommendations and learn how the work we do together is impacting your performance.
Check out the top things recommended for you every day on your dashboard. 
Receive personalised email notifications about new Ideas as well as updates about Ideas we're already working on.
Have free access to insight about your market, such as this interactive map of local consumer spending on different products and services nearby.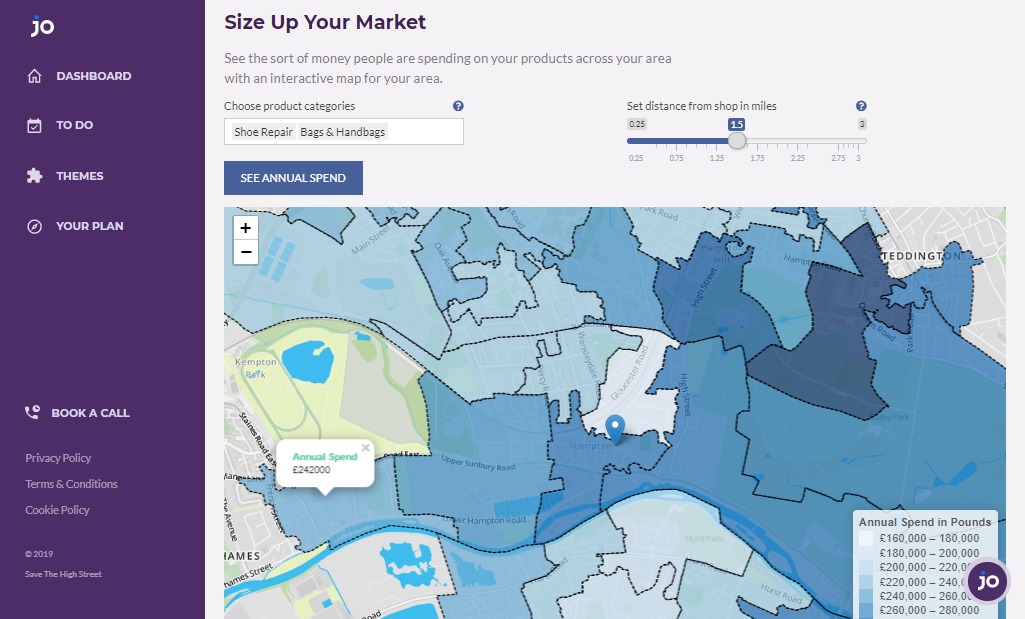 Achieve your goals and increase your sales, with support from Jo every step of the way.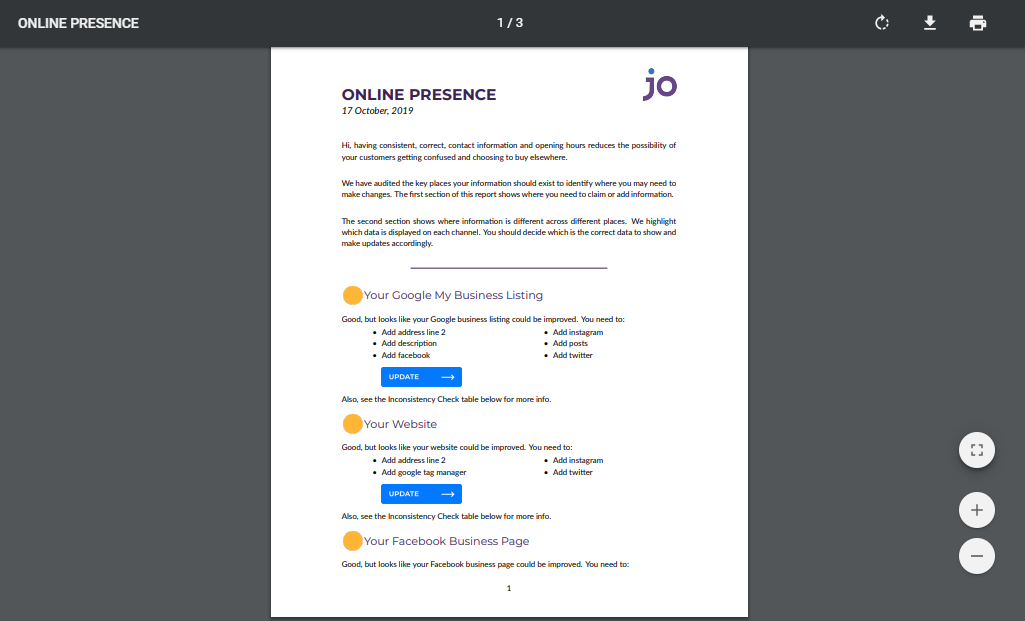 For more information about Jo and to redeem the exclusive offer for SaveTheHighStreet.org members, head over to joinjo.com/savethehighstreet
We're here to help.