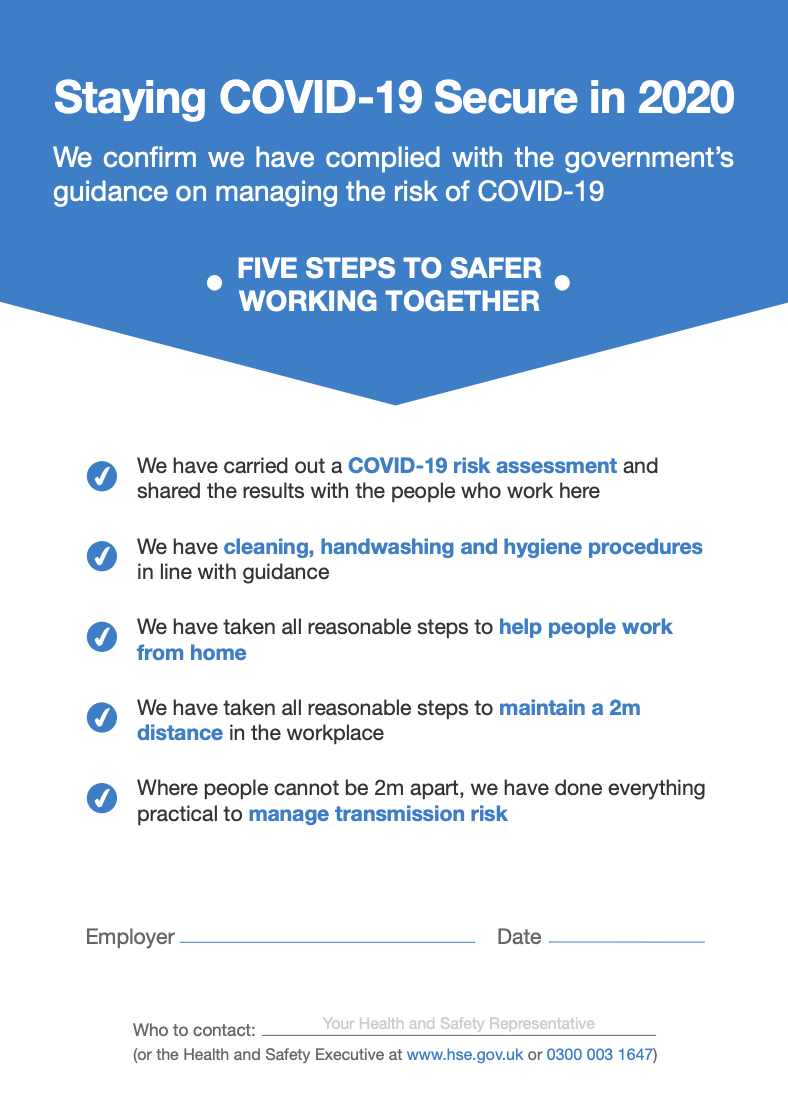 Download this poster for your shop window here.
According to the results of our High Street Resilience & Recovery Health Check so far, only a quarter (27%) of businesses have completed their COVID-19 risk assessments, which are necessary before commencing business as usual.
It's your responsibility as an employer and a business owner to ensure the safety of your employees and customers during the COVID-19 outbreak. By completing a full COVID-19 risk assessment, you will be able to meet the current regulations whilst making sure your customers and staff are safe and reassured about their safety.
Completing your risk assessment as soon as possible will allow you to detect any possible security shortcomings whilst making sure you give yourself time to address them before reopening.
Also, by sharing the results of your risk assessment online and in your shop window, you will be able to demonstrate transparency and care for your local community, fostering trust and loyalty among your customers.
We are working with specialist health and safety suppliers to secure free and discounted support for the SaveTheHighStreet.org community.
Send an email to info@savethehighstreet.org if you'd like more information about this.
Have you completed your Recovery & Resilience Health Check yet? Here is the link –
https://www.surveygizmo.com/s3/5576426/High-Street-Recovery-and-Resilience?s=sths5
Once completed, you'll receive a free personalised report and score with recommendations tailored to your business, invites to webinars and an optional 1-1 consultant call.